Monday 09 July, 2012 | By SNTRL
SNTRL at the FRESH MEET Summer Bash!
The meet of the summer is right around the corner. This coming Sunday is the The Fresh Meet Summer Bash! With space for over 2000 cars and countless spectators expected to show, you better believe this is place to be on July 15th! SNTRL's been a big part of the Fresh Meet since it's inception. This Sunday will be no different. In fact, even more so. Stop by the SNTRL booth will where you can check out some sick cars, as well as pick up the new SNTRL shirts, stickers and decals. Oh, and one more thing, we've planned something a bit more for those of you who want to put your arcade fighting skills to the test…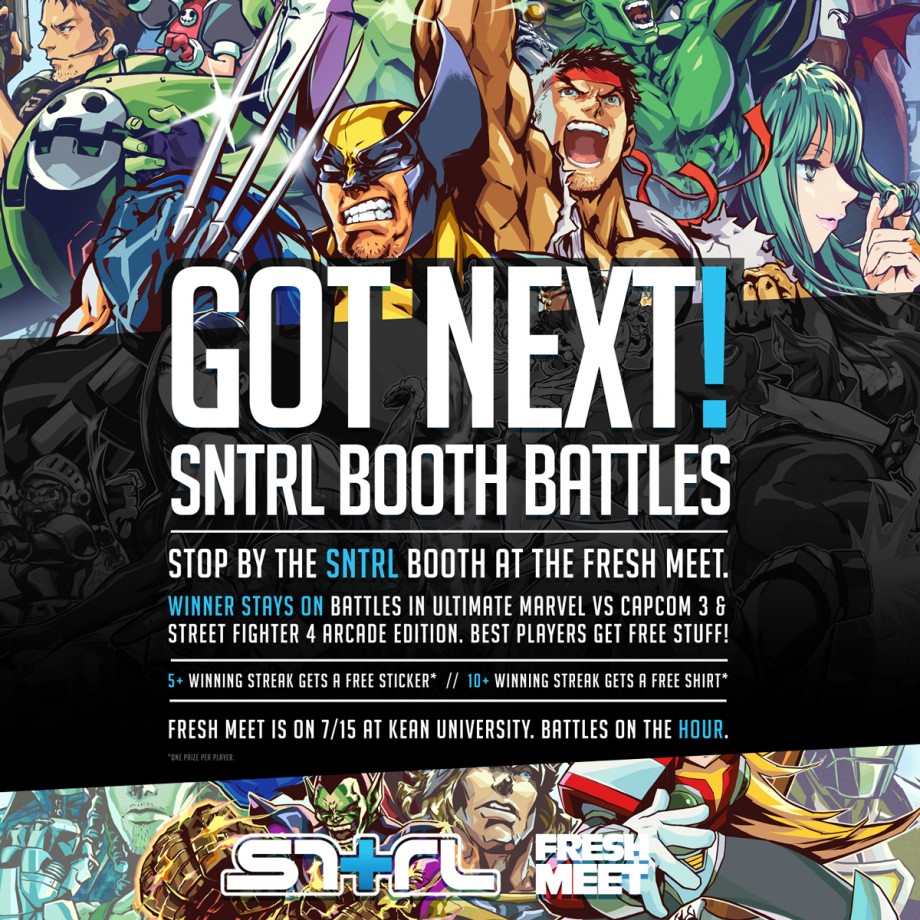 The GOT NEXT! SNTRL Booth Battles! On the hour battles in Street Fighter 4 AE and Ultimate Marvel VS Capcom 3. Here's how it works. Taking it back to the old school days of the arcade, "I play winner" style battles. Come up, if there's a battle in progress, ask "Who got next?", mark your place in the line, then wait your turn to throw down. The competition is simple, winning streaks. The player that wins 5 games in a row, gets a sticker of their choice. The player who wins 10 games in a row, gets a free SNTRL T-Shirt. Each player can only win prizes once. Not bad right? The games will swap every hour with the first being UMVC3 at 11:00am with the last battle ending at 3pm in SS4AE. We'll have the screen set up with 2 arcade sticks waiting for your skills. Come through and show us what you got!
See you this Sunday at the Fresh Meet! For full event details, address and rules, check out the Facbeook event page here.