East Coast Bash – Pits and People
Friday 19 June, 2015 | By SNTRL
East Coast Bash 2015
Celebrating 13 Years of ClubLoose and 50 Years of ETown, East Coast Bash 2015 went down on May 23rd and May 24th with a whole bunch of drifting during the day on the track and partying all night at the track-side bar, Sneaky Pete's.
For our coverage, we divided it into two parts. Scroll below to check out "East Coast Bash – Pits and People". Then head on over to the second post, "East Coast Bash – Kill All Tires".
Photography by Chinzo Photo.
Matt Petty taking care of business.
Darren Balico and the SNTRL S14 having fun all weekend.
The homies at Flipzco holding it down at East Coast Bash, as always.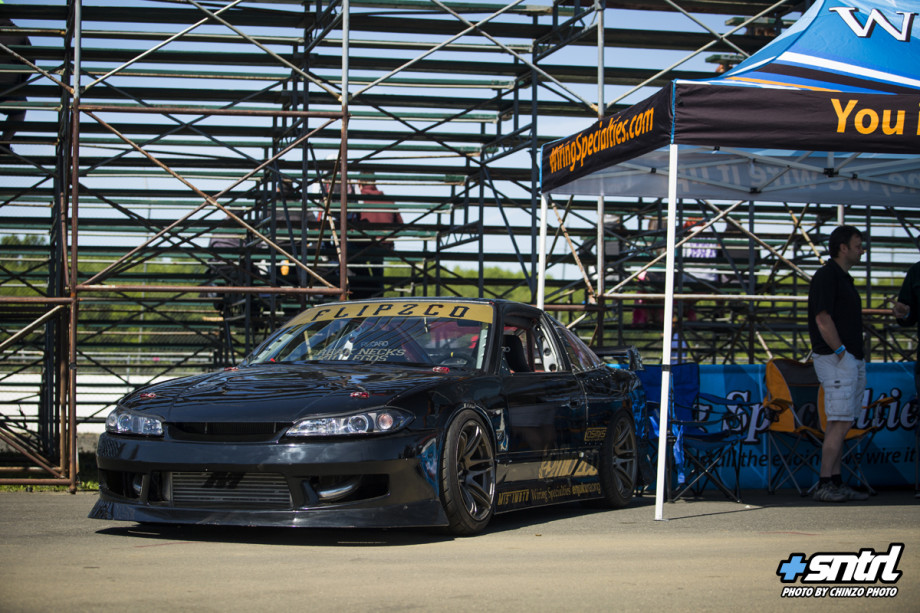 Ted Solano's beautiful and famous FD, parked up at ECB.
Super Clean AE!
Baloney Kids!
This Fozzy was breakin' necks all day.
You can never have enough tires.
Formula Drift driver, Chris Forsberg, checking-in at East Coast Bash.
Geoff Stoneback in between tire-shredding sessions.
Kenny Cano and Los Goonies always doing their thing at ClubLoose!
Hello Honda City.
Hert Eugene Jr. in the building!
The awesome Bear Dellinger hangin' at East Coast Bash 2015!
Click HERE to go to the second part of our East Coast Bash coverage – "Kill All Tires".